February 23, 2021
3:30 – 5:00 P.M.
Free
Arts as a Means to Well-being Webinar Series 2021–2022

The Zoom link will be sent to you prior to the webinar.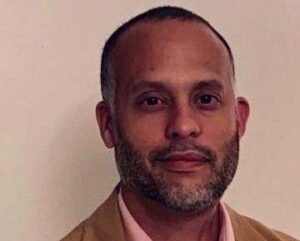 Dr. Kelvin Ramirez is a board-certified registered Art Therapist, with years of experience incorporating art therapy within educational systems to enhance students' personal and academic growth.
Dr. Ramirez has shared his expertise internationally collaborating with educators, community leaders, mental health professionals and art therapists in Nicaragua, the Dominican Republic, Haiti, Puerto Rico, India, South Korea, and Mexico.
Dr. Ramirez is the Executive Producer of  Art Therapy: The Movie (2016), an independent film that explores the healing power of artistic expression through art therapy.
Currently, Dr. Ramirez is an Associate Professor in the Division of Expressive Arts Therapies in the Graduate School of Education at Lesley University, Cambridge, MA.
The California Arts Project
Fresno State, ASI
Fresno State, Department of Art and Design
Fresno State, Center for Creativity and the Arts
California Humanities
National Endowment for the Humanities