Creating Communities of Practice
The California Arts Project (TCAP) is a collaborative, statewide network of teachers and university scholars with the singular goal of expanding student access to and improving student artistic literacy development in dance, media arts, music, theatre, visual, and career arts.
We do this through designing and providing comprehensive, discipline-focused professional learning for educators, building educator leadership, and creating and nurturing collaborative networks of TK-12 educators and university faculty.
Connect with our regional and statewide communities to join the effort.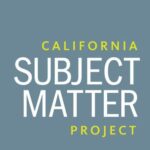 The California Arts Project (TCAP) is one of the nine California Subject Matter Projects.
The network of TCAP regional sites and statewide leadership and development center is united in the mission of promoting standards based, equitable, and inclusive arts education for each and every California student. TCAP supports educators through research based, context specific leadership development, planning, and professional learning programs.
Arts education has a powerful impact on students' lives.
The California Arts Project (TCAP) believes that an education that includes relevant content, literacy, and process-rich learning in the arts is the right of every student.