Join us for one, two, three, or all four webinars featuring artists that are using emerging technologies to create art and explore relationships. There is no cost to attend but pre-registration is required. The California Arts Project (CSU San Bernardino) is honored to co-sponsor the series with Fresno State College of Arts and Humanities.
Dates
March 2, 2023 — Lauren McCarthy
March 9, 2023 — Alex Reben
March 16, 2023 — Şerife (Sherry) Wong
April 26, 2023 — Refik Anadol 

(the date has been changed from April 20, 2023)
3:30 – 5:00 P.M.
Free

The Zoom link will be sent to you prior to the webinar.
Speakers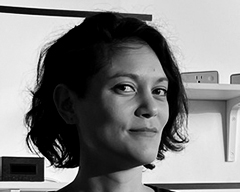 Lauren Lee McCarthy (she/they) is an artist examining social relationships in the midst of surveillance, automation, and algorithmic living. She has received grants and residencies from Creative Capital, United States Artists, LACMA, Sundance New Frontier, Eyebeam, Pioneer Works, Autodesk, and Ars Electronica. Her work SOMEONE was awarded the Ars Electronica Golden Nica and the Japan Media Arts Social Impact Award, and her work LAUREN was awarded the IDFA DocLab Award for Immersive Non-Fiction.
Lauren is also the creator of p5.js, an open-source art and education platform that prioritizes access and diversity in learning to code, with over 1.5 million users. She expands on this work in her role on the Board of Directors for the Processing Foundation, whose mission is to serve those who have historically not had access to the fields of technology, code, and art in learning software and visual literacy. Lauren is a Professor at UCLA Design Media Arts. She holds an MFA from UCLA and a BS Computer Science and BS Art and Design from MIT.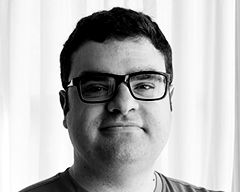 Alexander Reben is an artist whose work probes the inherently human nature of the artificial through a conceptual and process-driven approach. He investigates our relationships with algorithms, automation, and amplification using experimentation, prototyping, absurdity, humor, mischief, and play. The artwork aims to engage the public with complex ideas in technology in an approachable way.
Alexander studied social robotics at MIT where he researched human-machine symbiosis. For over a decade, he has been an artist working closely with cutting-edge technology and companies developing artwork spanning multiple mediums. He has exhibited internationally at cultural institutions, galleries, and museums and is regularly invited to speak at conferences and universities worldwide.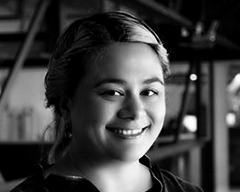 Şerife (Sherry) Wong is a Turkish-Hawaiian artist and founder of Icarus Salon, an art and research organization exploring the ethics of emerging technology. She is an affiliate of O'Neil Risk Consulting and Algorithmic Auditing.
She has been a resident on artificial intelligence at the Rockefeller Foundation Bellagio Center, a research fellow at the Berggruen Institute, and was selected as one of 100 Brilliant Women in AI Ethics in 2021. She serves on the board of directors for Digital Peace Now, is a member of Tech Inquiry, and is an affiliate of O'Neil Risk Consulting and Algorithmic Auditing. She frequently collaborates with the Center for Advanced Study in the Behavioral Sciences at Stanford.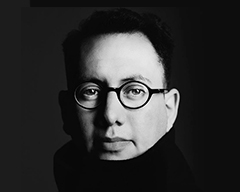 Refik Anadol (b. 1985, Istanbul, Turkey) is an internationally renowned media artist, director, and pioneer in the aesthetics of machine intelligence. He currently resides in Los Angeles, California, where he owns and operates Refik Anadol Studio and RAS LAB, the Studio's research practice centered around discovering and developing trailblazing approaches to data narratives. Anadol is also teaching at UCLA's Department of Design Media Arts from which he obtained his Master of Fine Arts.
Refik Anadol 's global projects have received a number of awards and prizes including the Lorenzo il Magnifico Lifetime Achievement Award for New Media Art, Microsoft Research's Best Vision Award, iF Gold Award, D&AD Pencil Award, German Design Award, UCLA Art+Architecture Moss Award, Columbia University's Breakthrough in Storytelling Award, University of California Institute for Research in the Arts Award, SEGD Global Design Award, and Google's Artists and Machine Intelligence Artist Residency Award.
Anadol's site-specific audio/visual performances have been featured at iconic landmarks, museums and festivals worldwide, such as the 17th International Architecture Exhibition – La Biennale di Venezia, The Museum of Modern Art (New York), The Centre Pompidou, Pinakothek der Moderne, EMMA Museum, Art Basel, Haus der elektronischen, Kunsthalle Praha, Palazzo Strozzi, Casa Batlló, National Gallery of Victoria, and Walt Disney Concert Hall, among many others.
Coordinator
Dr. Ahran Koo, Associate Professor of Arts Education
Department of Art, Design, & Art History at CSU Fresno
Sponsors
This webinar is presented through a collaboration between The California Arts Project and Fresno State's College of Arts and Humanities.