Explore the concept of play and the influence play has on playwrighting, theatrical performance, creative expression, and community engagement. Examine the role of childhood play as part of African diasporic rituals influencing Black Theatre traditions.
January 12, 2021
4:00 P.M. – 5:00 P.M.
Free
Black Theatre Initiative's Webinar Series 2020–2021
Our Guest Artists and Scholars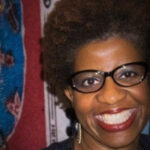 Marta Effinger-Crichlow is an interdisciplinary artist whose projects highlight social issues, culture, and history. She has worked as a freelance dramaturg and is the author of Staging Migrations Toward an American West: From Ida B. Wells to Rhodessa Jones. Marta has appeared on TEDx at the Tribeca Performing Arts Center in New York. She received her PhD from Northwestern University and is on the faculty in African American Studies at New York City College of Technology-CUNY. Her documentary Little Sallie Walker is currently in post-production. She is a member of Brown Girls Doc Mafia and the Black Theatre Network.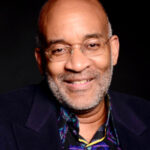 Michael D. Dinwiddie is a playwright and associate professor in the Gallatin School of Individualized Study at New York University. A dramatist whose works have been produced in New York, regional, and educational theatre, he has served as playwright-in-residence at Michigan State University, St. Louis University and La Universidad de Palermo in Buenos Aires, Argentina. His awards include a National Endowment for the Arts Fellowship in Playwriting and a Walt Disney Fellowship at Touchstone Pictures, among others. Michael is a member of the Dramatists Guild (DG), the Writers Guild of America (WGA), the Association for Theatre in Higher Education (ATHE), and the governance task force of the Theatre Communications Group (TCG).
Our Webinar Moderators
Kathryn Ervin
Professor & Founding Member of The Black Theatre Network
Andre Harrington
Professor & Past President of The Black Theatre Network